Motorcycle Supply & Accessories shop, LEONA is officially licensed tax free.
For customers coming from abroad

Welcome to Tax Free Motorcycle Supply & Accessories pro-shop, LEONA
We offer Top-quality Japanese Motorcycle Brands.
Check out our wide range of Tax Free motorcycle goods.
※Motorcycle Supply & Accessories shop, LEONA is officially licensed tax free.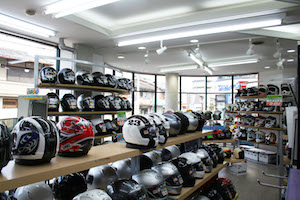 Tax Free is applied to goods not intended for commercial purposes, which are carried as a part of the passenger's luggage, provided that they are in a quantity allowed for duty-free. Purchased goods must be kept sealed until departure and taken out abroad within 30days of the date of the purchase.
Introducing LEONA……
Tax Free Motorcycle supply & Accessories shop
Come & Visit to LEONA!
Check out our wide range of Motorcycle supply & Accessories.
Popular "Made in Japan" Motorcycle Goods, such as Helmets, Off-road wears, Bike covers, Security-locks and more…

We offer Top quality of genuine-brands goods,
Big 4 Japanese Motorcycle Brands, HONDA, YAMAHA, SUZUKI and KAWASAKI.

Gloves, Boots, Jackets, Bags, Rainwears etc.
Those items make your motorcycle life more exciting!

LEONA is a long-established shop and be loved by motorcyclists, also the biggest motorcycle gear shop in Kyoto.
Do not miss this tax free shopping chance.
Hurry and Check it Out!!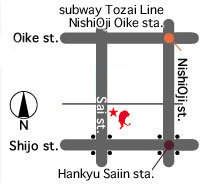 Nishi-Imada-cho 20
Saiin Ukyo-ku
Kyoto, Japan

Phone 075-312-0051
Fax 075-322-0326

Business Hours :
Open 10am Close 7pm
THU to TUE (Close WED)

Car Parking is available


About Tax Exemption Procedure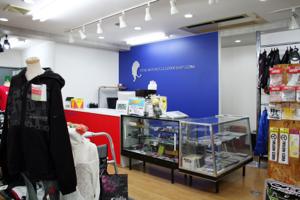 Please bring your passport when you shop at LEONA.
Record of purchase is issued and attached to your passport.

What you need to do on the day of departure is to show your record of purchase and purchased goods at the customs of the airport.
Please do not detatched Record of Purchase from your passport until your depature.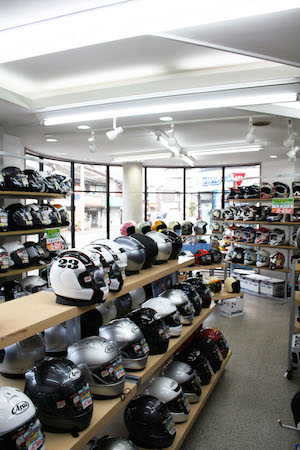 Eligible person for Tax exemption
Non Resident in Japan
*Have to be claimed within 6 months from the date of arrival
Most of the items in LEONA are subject to tax exemption, such as helmets, bike wears and others.
Please note that some items are not tax free.
Our friendly staff will assist you if you have questions.

Tax Exemption is applied when Total amount of the same day purchase is ¥5,400 (incl. tax) or more. Personal use and non commercial purposes is required.
What you need for Tax Exemption
Receipts issued by LEONA.
Passport ( Copy of passport is not accepted).
If payment is made on credit card, same name should be shown on passport.
Goods you purchased.
※ Japanese person who is oversea resident need to show valid visa or driving license of the resident country.
※ Foreign Diplomat in Japan need to show own tax exemption card.
Tax Exempted in the currency of Japanese yen.